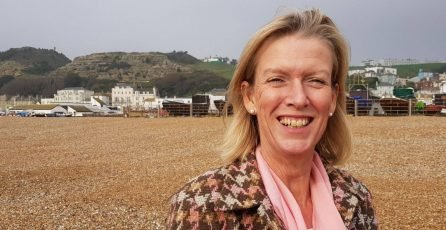 I am a Chartered Psychologist and Registered Career Development Professional. I specialise in Career Development and Talent Management.  I believe in lifelong learning and my coaching and mentoring enables individuals to make choices that are more than planned happenstance help achieve one's full potential.  My aim is to ensure that you have a career that is truly talent led. 
My work is underpinned by the principles of positive psychology. I use the power of Flow alongside 21st-century schools such as Mindfulness, Growth Mindset and Gratitude and how these are supported by emerging neuroscientific evidence. 
My Experiences have led me to recognise the importance of job-person 'fit'. it is so important that we are equipped with the right competences to carry out a role effectively as well as take into consideration other perspectives such as personality and organisational culture. I know that different individuals have different ideas as to what the 'right' work-life balance might be and that this manifests itself at different stages and in different ways. 
I am becoming a leading voice on the importance of developing Career Resilience and in the last 12 months, I have presented workshops at European conferences and in schools and universities. 
As well as individual career coaching my expertise includes talent management in organisations.  We all know that identifying and developing talent is key to any organisation's success.  I can help you assess for success to ensure that those you appoint have the skills you require.
I also offer Mentoring to trainee and newly qualified Registered Career Development professionals and Supervision to career development professionals and coaches.  Please to contact me if this is something that you would be interested in.
PROFESSIONAL QUALIFICATIONS
Chartered Psychologist

Associate Fellow of the British Psychological Society

Member of the Special Group in Coaching Psychology

Full Member of the Division of Occupational Psychology

Founder member of the Association of Business Psychologists

Registered Occupational Psychologist with the Health & Care Professions Council
Member of the Career Development Institute

Founder member of the BPS Work Life Balance Working Group

Registered Career Development Professional
I have Level A and Level B Certificates in Occupational Testing and am licensed to use a number of psychometrics including OPQ, 16PF, Talent Q, Myers Briggs, Hogan, PRISM, Facet 5, Talent Gene and Morrisby.
#takecontrol
If you want to work with me to establish what you want your career to be and make that happen then call me on 07867 784 171 or fill out the form below.
What people are saying about Talent & Career
"Can highly recommend. Great advice and help given to one of my children"
"I have worked with Hannah for the last ten years and have always found her to be very professional, considerate and acutely aware of the client's needs. She is always keen to learn new ways of working and undertakes a considerable amount of CPD to stay up-to-date with new approaches in the field. I would happily recommend Hannah."
Copyright 2021 Talent & Career
Website Design by
The Freelancer's Friend