Equine Facilitated Coaching
Equine facilitated coaching is a highly effective and memorable way of developing focus and efficacy.  It is ideal for developing self-confidence, preparing for interviews and assessments, speaking in public or just becoming your authentic self. I offer the opportunity to work with the horses in a one to one setting or in small groups. 
For the horse, it's simple. Do your words, actions, voice, and body match your thoughts, feelings and actions?  Are you letting yourself be led by your talent?
Horses have power, grace, and beauty. They in turn, look to us, not to dominate them, but to lead. Horses have a 'je ne sais quoi' let's call it inner wisdom that mirrors our desire to express our own wisdom, power, and brilliance and gives us a path of self-awareness and positive self-assessment to evolve.
Take a look at my article published by the Career Development Institute.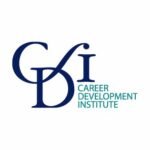 #takecontrol
If you want to work with me to establish what you want your career to be and make that happen then call me on 07867 784 171 or fill out the form below.
What people are saying about Talent & Career
"Can highly recommend. Great advice and help given to one of my children"
"I have worked with Hannah for the last ten years and have always found her to be very professional, considerate and acutely aware of the client's needs. She is always keen to learn new ways of working and undertakes a considerable amount of CPD to stay up-to-date with new approaches in the field. I would happily recommend Hannah."
Copyright 2022 Talent & Career
Website Design by
The Freelancer's Friend