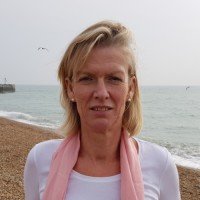 Career Coach & Chartered Psychologist
Career guidance and coaching, wherever you are on your journey
I offer career guidance, coaching and talent management for all ages. Get help making decisions about education and careers, and understand how your strengths, interests and personality uniquely fit together and link to your career route.
I specialise in career coaching and development, talent management and career psychology. My work is underpinned by the principles of positive psychology and I believe my coaching and mentoring can enable you to make choices that will help you achieve your full potential.
My aim is to ensure that you have a career that is truly talent led.

Deciding what you want to do in life is the first step to achieving it.
WHERE ARE YOU, RIGHT NOW?
Get help choosing the right subjects.
Consider university courses or alternatives. Find out how to achieve a career path and future goals.
Understand your strengths with psychometric profiling with detailed personality profile reports and feedback.
Get one to one guidance and coaching with on going support.
If you want to make courageous and informed choices about where to take your career or education, work with me to take space to think, identify your strengths and ensure that your career is talent led.
All our work can be carried out in person (in and around East Sussex) or remotely, meaning there's always a way to prioritise what you need and when.

My office is located just outside Battle, I also have access to conference and training facilities in Battle. I also have use of consulting rooms at Etchingham Station, which is a one hour train journey from London Charing Cross.
For larger on-site projects I would of course travel to your organisation.
If you are further afield either in the UK or overseas, I also offer my services remotely.
#takecontrol
If you want to work with me to establish how you want your career to flourish
then call me on 07867 784 171 or fill out the form below.
What people are saying about Talent & Career
"Can highly recommend. Great advice and help given to one of my children"
"I have worked with Hannah for the last ten years and have always found her to be very professional, considerate and acutely aware of the client's needs. She is always keen to learn new ways of working and undertakes a considerable amount of CPD to stay up-to-date with new approaches in the field. I would happily recommend Hannah."
Copyright 2022 Talent & Career
Website Design by
The Freelancer's Friend