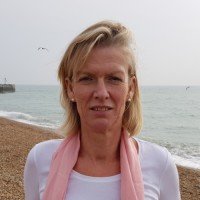 Career Coach & Chartered Psychologist

Career guidance and development, wherever you are in your journey
Talent and Career offer career guidance and talent management for all ages. Get help making decisions (especially decisions about education and careers) and understand how your strengths, interests and personality fit together and link to career routes.
choose the right subjects
consider university courses and alternatives to higher education
find out about career paths and achieving future goals
get psychometric profiling
one to one guidance and coaching
detailed personality profile reports and feedback
on going support
Because deciding what you want to do in life is the first step to achieving it.
Career guidance for school leavers
We're able to provide expert careers advice over the results period. If you want to speak to someone for advice, support or reassurance, then get in touch with us for a free consultation with an experienced careers advisor. We can arrange a time to speak and for you to begin to explore what it is you want to achieve and decide whether you would like to work with us to achieve your goals.
What people are saying about Talent & Career
"Can highly recommend. Great advice and help given to one of my children"
"I have worked with Hannah for the last ten years and have always found her to be very professional, considerate and acutely aware of the client's needs. She is always keen to learn new ways of working and undertakes a considerable amount of CPD to stay up-to-date with new approaches in the field. I would happily recommend Hannah."
Copyright 2022 Talent & Career
Website Design by
The Freelancer's Friend